Please enter your e-mail address

August, 2009

CONTENTS
Rare Photos From Around 1910



Please Take a Moment and Visit This Advertiser -
The Ultimate Source for Home Exercise Equipment!

Rare Photos

(The following is a member's only preview of a soon-to-be-added section of my web site.)


Included with the first editions of Macfadden's Encyclopedia of Physical Culture, was a set of charts which had duotone (black and orange) photographs showing Macfadden demonstrating several exercises. It is extremely difficult to find these charts today; in almost every case the charts have been removed from the encyclopedia. Fortunately, I was able to find the complete set in a used book store in Canada. I have selected seven poses. These show what Macfadden looked like around 1910. He would have been in his early forties.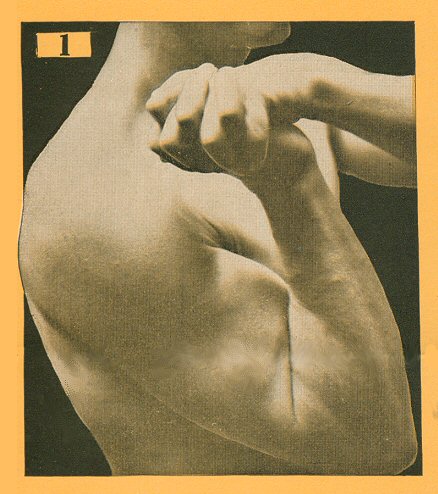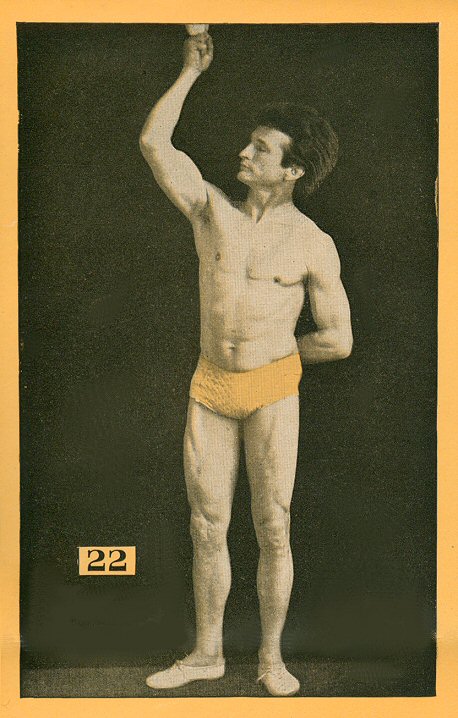 The hair style in this and the following photos is different from the hair style in the previous photos.
Also, he is not wearing tights. This indicates that the photos were taken at two different times.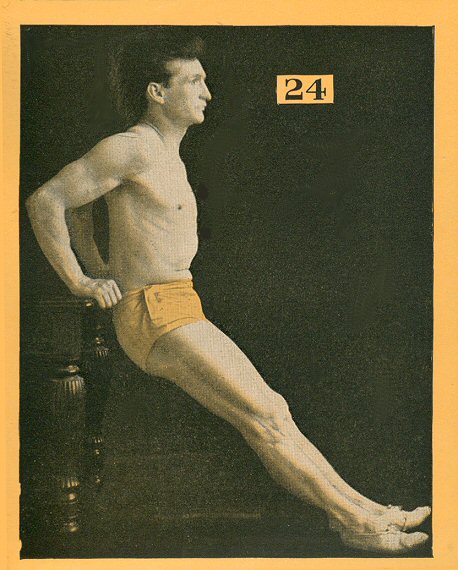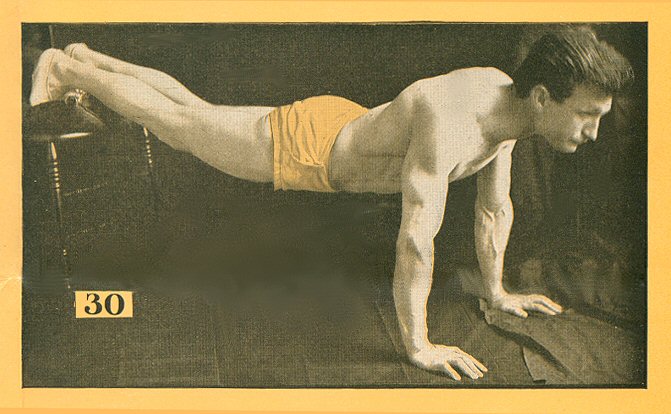 This is only a small selection of the exercise photos. If you would be interested in seeing the entire exercise routine in future issues, please let me know.
Please visit our sponsors

For the Exercise Solution...


All products mentioned here are ones that we use and enjoy ourselves.

(archive rss , atom
)
---
Jim's Bennett's FREE monthly newsletter brings you more historical photos and more detailed biographical information about the amazing life of Bernarr Macfadden. Together with thought-provoking reprints from his writings, there are also timely reports on recent discoveries and how they validate many of Macfadden's teachings. The contents include information about Macfadden's life and work, including the subjects of nutrition, exercise, weight control, aging, bodybuilding, and natural treatments. There are also interviews, humor, and recipes.
Powered by Dada Mail 4.0.4 Stable
Copyright © 1999-2009, Simoni Creative.