Please enter your e-mail address

September, 2009


"I love life!"



CONTENTS
Macfadden, the Aviator

Macfadden took an interest in avaition early in his career. He was a pioneer in the use of air travel for business and owned several airplanes during his lifetime. At first, he hired pilots to do the flying for him around the country. Later he got his pilot's license and did the piloting himself. He was quite proud of the fact that he could pass the physical even when he was past seventy. Although, a pioneer aviator, he was not an especially skilled pilot. His method of navigation relied on his being able to descend close enough to the ground to observe the terrain!
Below are several photographs showing Macfadden as an aviator. Most of these are self-explanatory. I want to thank Mr. Peter St. Phillip, grandson of Macfadden, for the wonderful pictures he provided of his grandfather's pilot's license.


The plaque in the center says, "Bernarr Macfadden and his Lockheed Vega airplane in which he visited the Republican and Democratic Conventions in Kansas City and Houston and had the pleasure of being the first man who attended the conventions to personally congratulate the successful candidates for Presidency." This airplane was named "Miss True Story."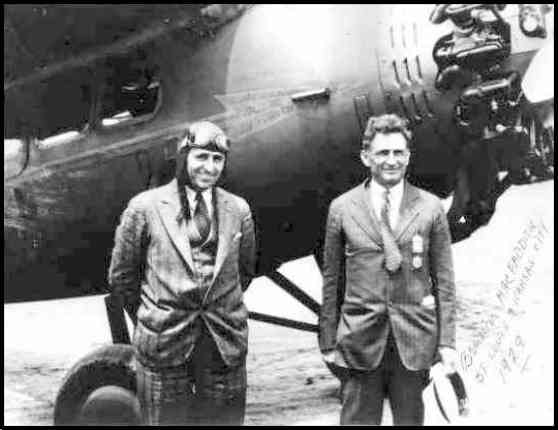 With Walter Lees, a noted pilot of the day, who flew Macfadden to the conventions.



Another airplane and 2 friends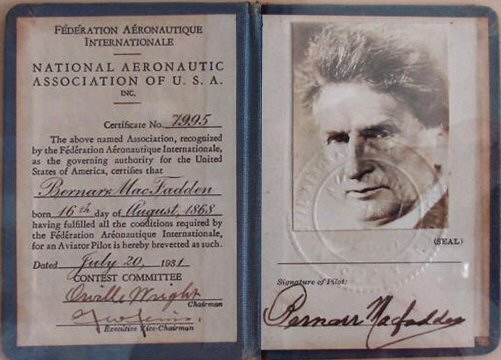 Macfadden's pilot's license signed by Orville Wright!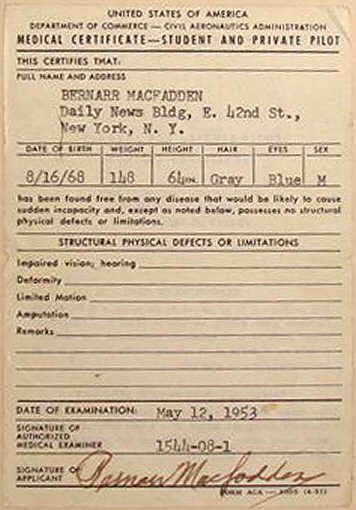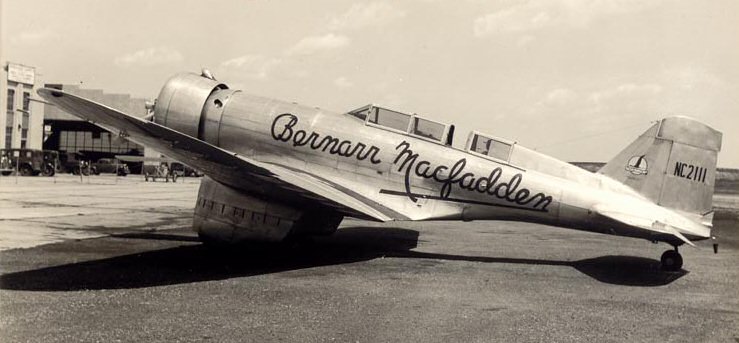 A racing airplane. I believe this must be the airplane which Macfadden sponsored to try to set a record crossing the Atlantic Ocean. Macfadden was not on board when the attempt was made, and it crashed at sea. The pilots were rescued, but the plane was lost.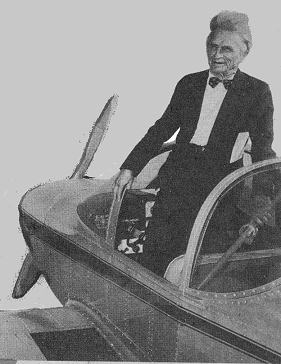 In the cockpit of his Beechcraft airplane, which may have been his last airplane. From the looks of his hair, it must have been a windy day!



Parachuting at Dansville, NY, being greeted by his wife, Johnnie Lee.
When he reached his eighties, he took up parachuting on his birthdays (something that the older President Bush has done on his recent birthdays).
Today smoothies are a popular food item, and Macfadden would have certainly approved!
See a Video Demo - How To Make a Fruit Smoothie

For the Exercise Solution on a Budget!


For State-of-the-Art Exercise Equipment!



All products mentioned here are ones that we use and enjoy ourselves.

(archive rss , atom
)
---
Jim's Bennett's FREE monthly newsletter brings you more historical photos and more detailed biographical information about the amazing life of Bernarr Macfadden. Together with thought-provoking reprints from his writings, there are also timely reports on recent discoveries and how they validate many of Macfadden's teachings. The contents include information about Macfadden's life and work, including the subjects of nutrition, exercise, weight control, aging, bodybuilding, and natural treatments. There are also interviews, humor, and recipes.
Powered by Dada Mail 4.0.4 Stable
Copyright © 1999-2009, Simoni Creative.